Auto Body Repair
Speed's Auto Body has offered auto body repair to Portland for more than 64 years. As a long-term local business, we have been proud to support our local community with excellent service. That means keeping current with the latest technology in auto body repair as well as finding ways to keep costs low and service high.
All of our talented auto body repair professionals are hand-selected for their experience and skill. Having a collision or other damage to your vehicle can be very disheartening. We want to reverse that feeling by restoring the beauty and luster to your car, truck, or SUV.
When you come to us, we offer a written, upfront estimate and are happy to answer any questions or concerns you may have. Whether you are restoring a vehicle after an accident or want to change the color and add flare to the body of your car, we listen to you and put your concerns first. We work on both individual vehicles as well as auto body repair for fleet and commercial vehicles in Portland.
Just some of what we offer in Portland includes:

Lifetime Warranties
Insurance Work Specialists
Unibody Specialists
Frame Specialists
Exact Match to Factory Paint
Fiberglass Work
Single Scratch Work to Full Accident Repair
Expertly Trained Staff
---
Auto Body Repair Portland Trusts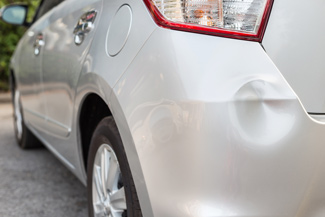 Each of our auto body repair professionals undergo advanced and continual training. This includes auto body repair for American, Japanese, and European vehicles. Our precision technology allows us to restore any vehicle back to its factory specifications.
In addition to our highly skilled craftsmanship and high-tech equipment, we also use the highest quality products and paints. All our products have been well vetted for performance and longevity. That is why we are able to offer lifetime warranties on our products and our work.
We have built our reputation on quality auto body services Portland relies on, one vehicle at a time. Over 50 years, we have become the go-to name in auto body repair for Portland. Our happy customers have spread the word!
---
Contact us today for your auto body repair in Portland
and the surrounding metro areas.
---